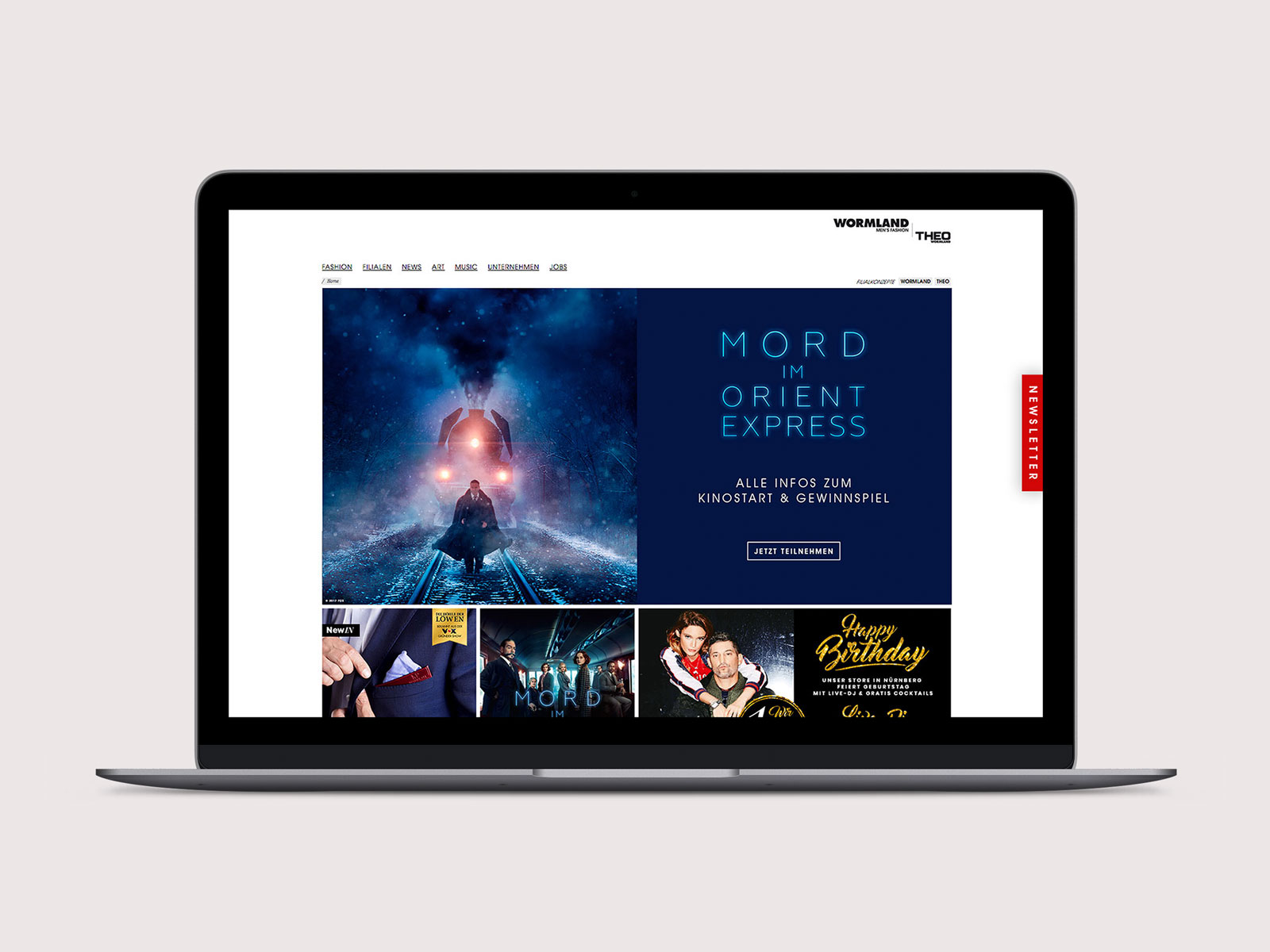 WORMLAND
Website

Wormland is a premium fashion store for men, founded in 1935. Throughout the years, Wormland grew to be among the leading specialists for men's fashion in Germany, currently operating a total of 15 stores in 11 major cities.

The website blends both corporate brands and the store concepts into one coherent and modern web experience.

As part of the team that maintains the Wormland website, I've created many teasers and GIFs for their landing page and designed several subpages communicating their collaborations with other brands and special promotions.