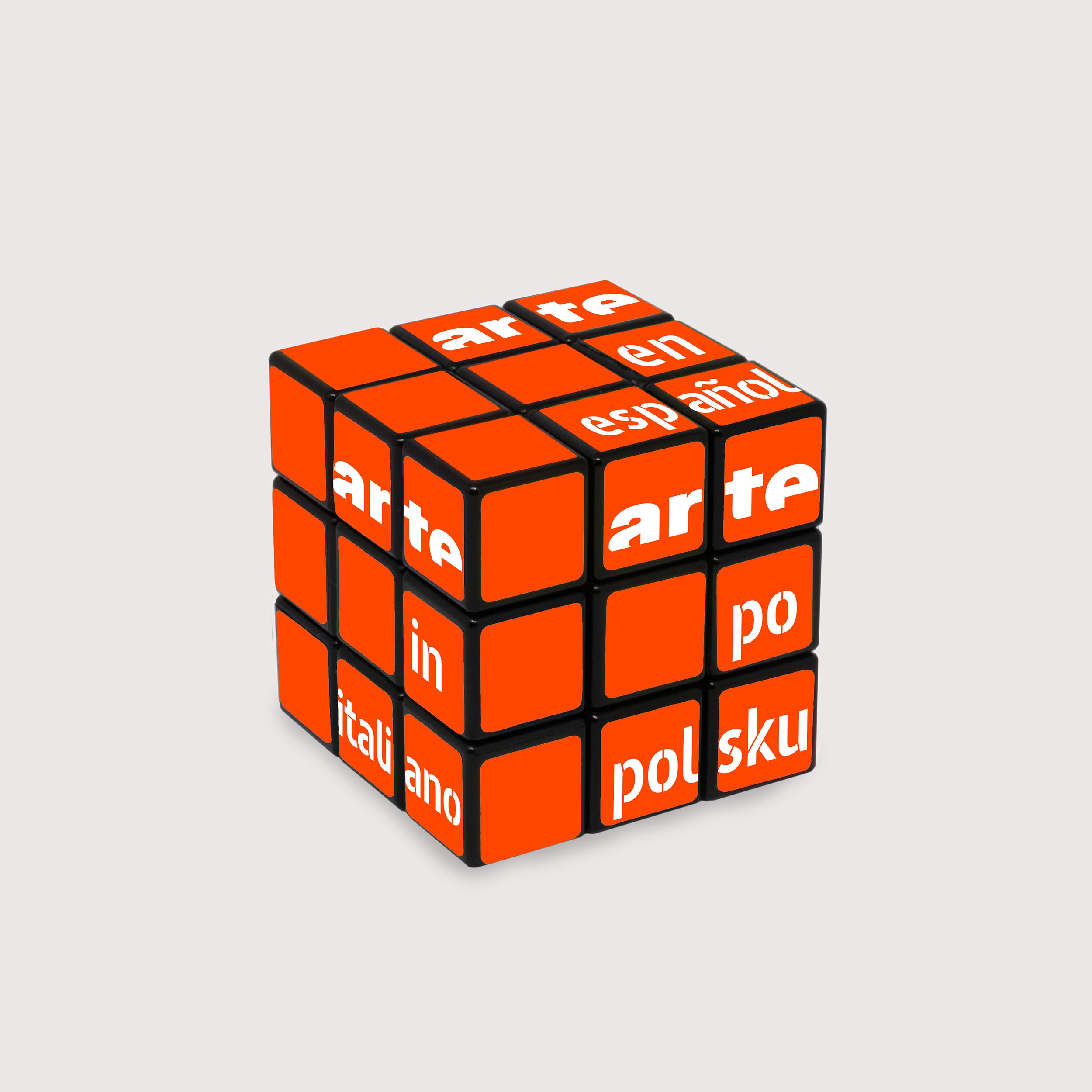 ARTE
The European Cube

Arte is a public Franco-German television network with a strong focus on arts and culture.

My agency was approached by Arte to conceptualise and produce giveaways for their booth at the IFA 2018 trade show. One of the central messages they wished to communicate at IFA was the launch of their new ARTE EUROPE platform, making their content available in six European countries and their respective languages.

As political tensions are slowly growing in the European Union and its countries are increasingly becoming right-wing oriented, I suggested the idea of a Arte-branded Rubik's cube that is alread solved: first, this communicates Arte's content is available in 6 six countries and languages – each one of the cube's six sides dedicated to one country/language – and secondly, the cube already being solved demonstrates that Arte is pro-integration and supports sharing culture across state borders.